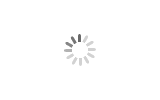 White Restroom Bathroom Sink Vanity Cabinet
Allure

Guangdong

30-45Days

10000Set/Month
The white bathroom sink cabinet is divided into three sections: the main cabinet, the multipurpose high cabinet, and the wall cabinet. The capacity is sufficient to suit our numerous practical demands, such as storing and washing clothing.
The white bathroom sink cabinet cleverly uses long and small space, and the high and low open cabinet design improves the practicability of living; creatively incorporating the dressing module, practical and intimate.
The white bathroom sink cabinet has a basic and strong design, the lace-shaped frame shows the aura of the product, the small and beautiful shelf is easy to reach, the main cabinet door is simple, and the product level is apparent.
White Restroom Bathroom Sink Vanity Cabinet