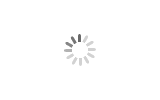 White Bedroom Wardrobe Storage Cabinet
Allure

Guangdong

30-45Days

10000Set/Month
A seat can be created by combining the height of the display cabinet and the bedroom wardrobe storage, which is located on top. This doubles storage capacity and allows for reasonable partitioning of the clothing.
The homeowner's storage demands are met by the bedroom wardrobe storage, which is skillfully put in odd places. This arrangement also enhances the room's aesthetic appeal.
The Su Xiangtong door panels are clear and pure, and the shutter door panels give elegance to the top design, maximizing the use of the bedroom's space. The bedroom wardrobe storage and the dressing table are integrated as a whole.
White Bedroom Wardrobe Storage Cabinet