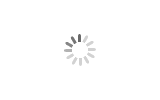 White Armoire Walk In Wardrobe Closet
Allure

Guangdong

30-45Days

10000Set/Month
The walk-in closet effectively demonstrates its noble and elegant nature. The cloakroom is organized to accommodate clothing needs, and the functional spaces are logically placed for simple access.
A resting area, a reading area, and a clothes storage area separate the entire bedroom. The walk-in closet is expertly constructed, making good use of the available space.
The walk-in closet extends to the ceiling, freeing up storage space and, with reasonable consideration for local conditions, converting the bay window into a resting area.
White Armoire Walk In Wardrobe Closet