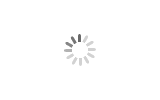 Small Narrow Black Armoire Wardrobe Cabinet
Allure

Guangdong

30-45Days

10000Set/Month
The shape is basic and cheerful, and the top design, rich storage space, and corner ornamental cabinet design enhance the charm of the little black wardrobe.
The sliding door tiny black wardrobe has suitable divisions, the Su Xiangtong door panels are fresh and round in color, and the louver-shaped door panels make the closet more breathable.
While focusing on the storage function, an arc-shaped ornamental table was opened to improve the attractiveness and safety of the compact black wardrobee. The hues are beautiful and tranquil, resulting in a peaceful resting atmosphere.
Small Narrow Black Armoire Wardrobe Cabinet