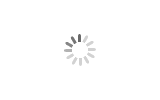 Men's Coat Clothing Wardrobe Furniture Sale
Allure

Guangdong

30-45Days

10000Set/Month
The men's wardrobe furniture and dressing table are joined as a complete, the Su Xiangtong door panels are pure and transparent, and the shutter door panels give elegance to the top design, making full use of the bedroom space.
The bedroom has a distinctive design, with a men's closet furniture incorporated in the top, large enough to store all clothing and seasonal bedding, and a corner design desk bookshelf that is simple and functional.
The men's wardrobe furniture frees up space at the top and separates the functional zones based on the features of the items.
Men's Coat Clothing Wardrobe Furniture Sale