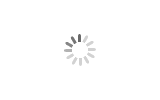 Home Large Cloth Storage Armoire Wardrobe
Allure

Guangdong

30-45Days

10000Set/Month
The bedside table and the enormous armoire wardrobe are connected, and the room's general design is uniform and symmetrical.
The enormous armoire wardrobe is conveniently located and easy to access, with reasonable divisions made in accordance with the needs of clothing storage.
The makeover of the bay window and the seamless integration of the bathroom and enormous armoire wardrobe are the design highlights of the bedroom. The dressing table and bay window together underline the noble and refined nature of existence.
Home Large Cloth Storage Armoire Wardrobe