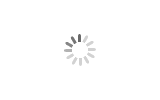 High-end Custom Affordable Price Buying Kitchen Cabinets for Sale
Allure

Guangdong

30-45Days

10000Set/Month
Island Design of Modern Kitchen Cabinets,not only expand the operation area and storage area, but also can be used as a simple restaurant.
U-shaped kitchen, reasonable use of space, Modern Kitchen Cabinets adding kitchen storage function, so that the kitchen is more neat and beautiful.
The Modern Kitchen Cabinets is made of glass, the home appliances are embedded in the storage cabinet, and the cookbook is placed in a special area, and the kitchen supplies are easy to access.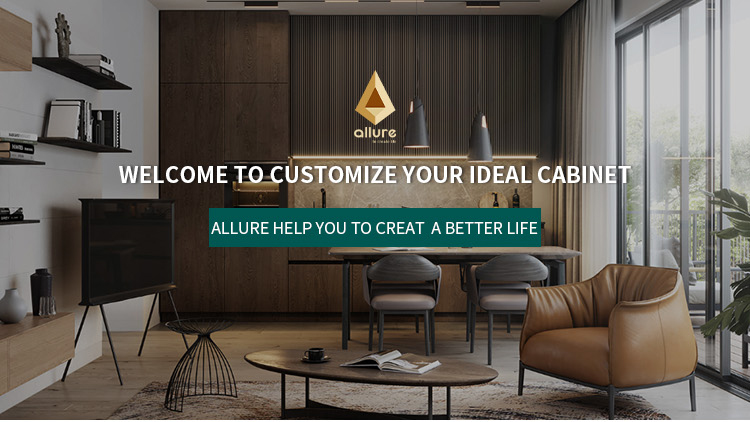 If you want to custom kitchen cabinet,you must be know the whole process of
buying cabinets.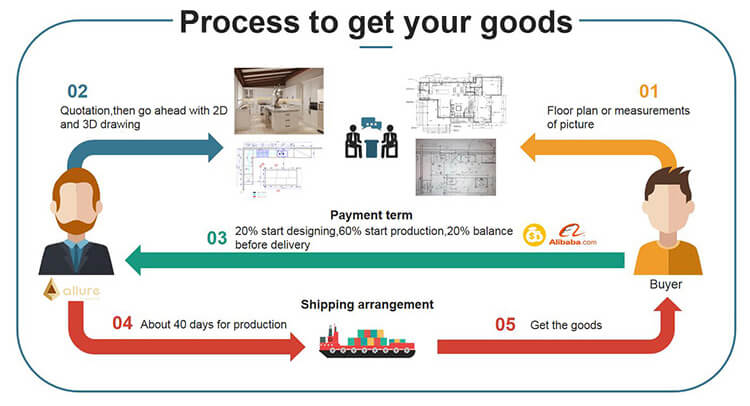 First,there are different style choices for you,You can choose according to your
house decoration style,this contributes to the coordination of the overall style.
We have Modern kitchen cabinet,solid wood kitchen cabinet and stainless
steel cabinet.
Second, you can decide which shape of cabinet is more suitable for you according to the space of your kitchen.
Third, for the material of the cabinet carcass,different materials correspond to different attributes and kitchen cabinet price.The following are the advantages and disadvantages of each material.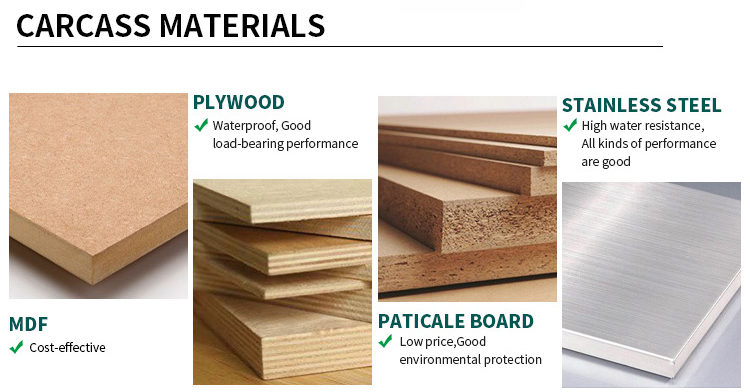 Sort by ABC from advantage to disadvantage
Plank/Characteristic
Shaving Board

Medium Density Fiberboard(MDF)

Oriented Strand Board(OSB)

Plywood

Environmental Protection (Formaldehyde content)

A(P2)
B(E1)
A(P2)

B(E1)

Moisture Resistance

(Extent of water swelling)

B
C
A
A
Nail Holding Ability
A
B
A
A

Resistance To Deformation

(High Door Plate Bending)

B
C
A
B
Price
C

B
A/B
A
Plate Bearing Capacity
C
B
B
A
Application
Cabinet
Painted Door
Painted Door/

Cabinet

Cabinet
Fourth, you need to choose the material and color of the door panel, we can accept any material customization. If you don't have a better idea, our professional sales can provide you with professional opinions and case references.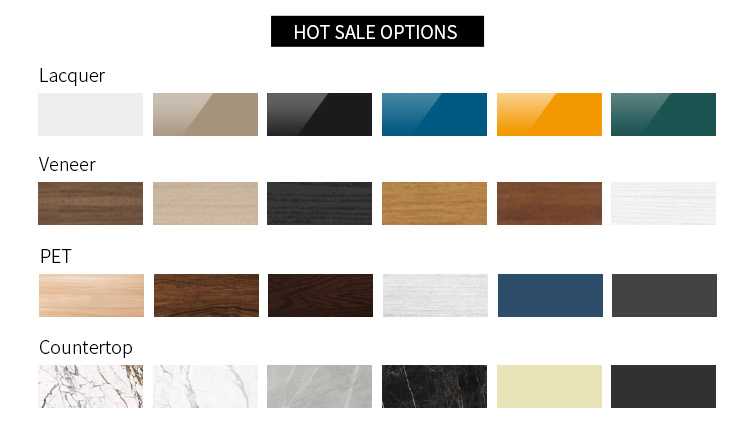 The last step is choose multi-functional accessories according to your needs. It is not necessary, but accessories can provide more convenience and space for your cabinet.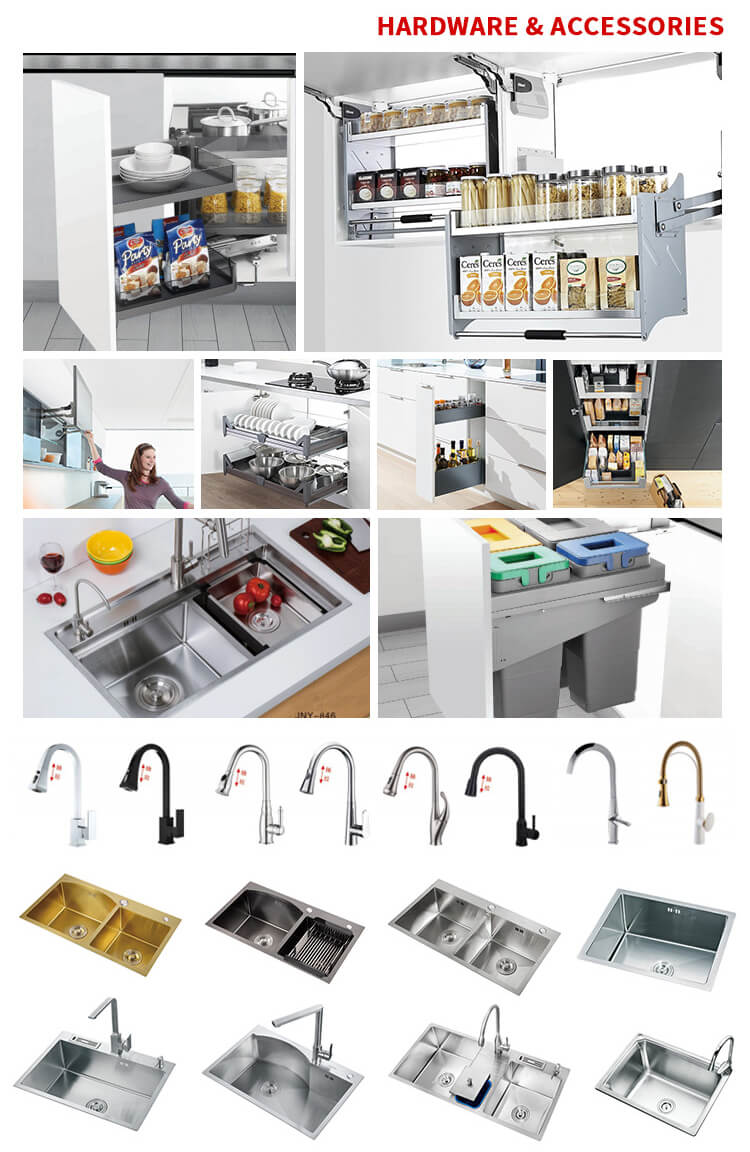 After you have confirmed all the details, we will provide you with a 3D picture for final confirmation. After confirmation, it will enter the production process.

After transportation, our quality inspectors will inspect the products to ensure the quality of the products. And will send videos and pictures for you to check. Next, you just need to keep looking forward and wait for your dream cabinet.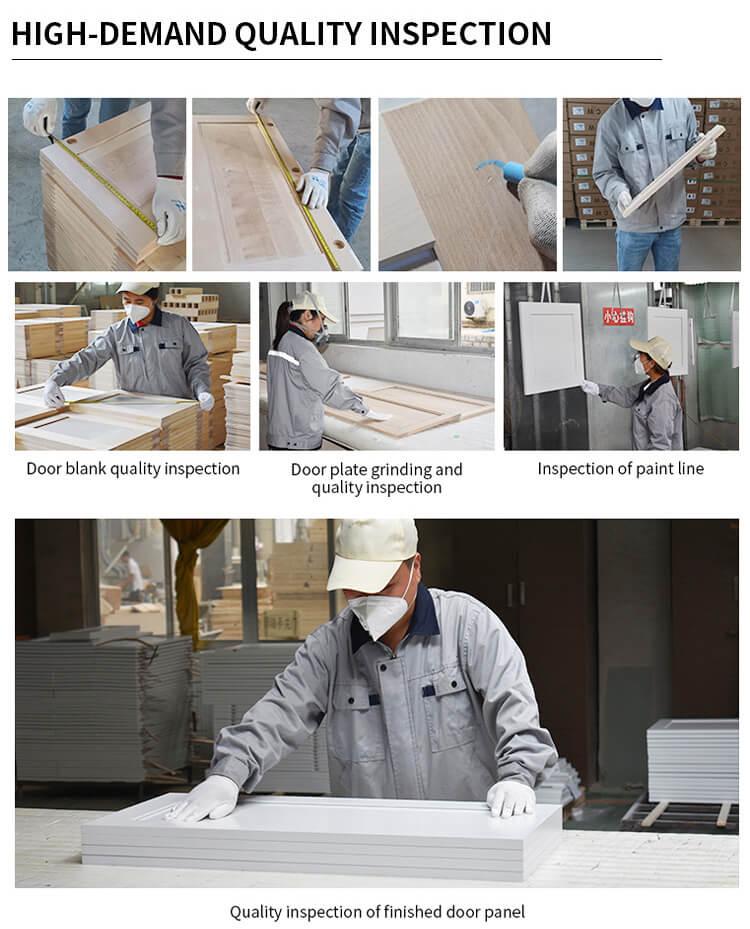 To learn more about kitchen cabinets for sale, you can click the link below.
Five common cabinet materials to help your kitchen choose and provide directions
Which is the kitchen cabinet countertops you prefer?