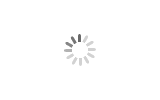 2 Door Prefab Armoire Wardrobe Closets
Allure

Guangdong

30-45Days

10000Set/Month
Feature sliding doors, prefab wardrobe storage on the top floor, and a bedroom reserve in your design.
The prefabricated wardrobe closets are packed to the gills, storage space is reserved, and clothing is stored separately according to men's and women's features so that it doesn't hinder one another.
The prefabricated clothing lockers and the desk are combined into one. The presence of a lattice glass waistline enhances the wardrobe's appeal and style. The top design additionally expands the wardrobe's capacity for storing.
2 Door Prefab Armoire Wardrobe Closets